The Paddle Nation Project Welcome Page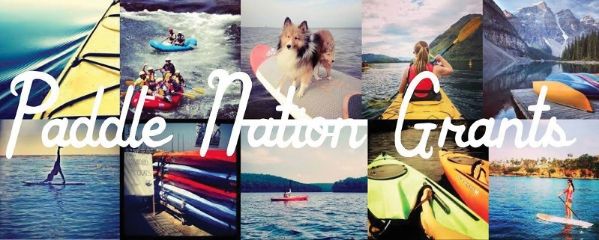 The Paddle Nation Project
Overview

The Outdoor Foundation is pleased to announce that it is accepting applications from 501c3 non-profit organizations who are interested in connecting young Americans with their waterways through recreational paddling.

The Paddle Nation Project is made possible by support and funding from the Outdoor Foundation and Outdoor Retailer.

Deadline: Proposals must be submitted by April 13, 2018.
Project Overview
Outdoor Nation recognizes that sometimes the smallest awards can make the largest differences. The Paddle Nation Project will award grants up to $5,000 that are designed to give organizations the resources and funding needed to bring their innovative ideas to life.

This funding opportunity supports pioneering projects and initiatives that result in increased paddling participation. Projects should reinforce the idea that recreational paddling is one of the most accessible and impactful ways in which young Americans are introduced to the outdoors.

Check out the Paddle Nation video below that highlights the 2017 grantees.




Project Requirements:
Projects must increase participation in recreational paddling activities among youth and young adults.
Projects should use paddling as a way to educate participants and provide them with the skills that they'll enjoy for a lifetime.
Projects should have a local outdoor retailer sponsor involved that is able to offer program support, promotion, and/or partnership.
Projects should engage underserved youth and encourage a passion for paddle sports.
Projects should be innovative and creative.
In celebration of the 50th anniversary of the Wild and Scenic Rivers Act, special consideration will be given to projects that involve or engage Wild and Scenic Rivers and National Water Trails.
Projects must begin in Spring/Summer 2018 and must be completed by December 2018.
Project outcomes must include a minimum of 5 high-resolution photos and a 1- to 3-minute video highlighting project scope.
Projects must use grant funding for on-the-ground program needs rather than operating or salary costs.
Award Amount
Non-profit organizations can be awarded UP TO $5,000 for requests that work towards creating connections between young people with their local waterways through recreational paddling. Projects will be awarded funding along with technical support and guidance from the Outdoor Foundation.
Selection and Notification Process
Criteria for the Paddle Nation Project have been established by the Outdoor Foundation and Outdoor Industry Association. Based on a rigorous review and selection process, the Outdoor Foundation and partners will announce the grant recipients on May 4, 2018.
Project Timeline
April 13, 2018 - Deadline for online proposal submissions
May 4, 2018 - Announce award recipients
December 2018 - Complete project and submit online final report