Question 1
HYDRO FLASK® PARKS FOR ALL PRODUCT DONATIONS WELCOME PAGE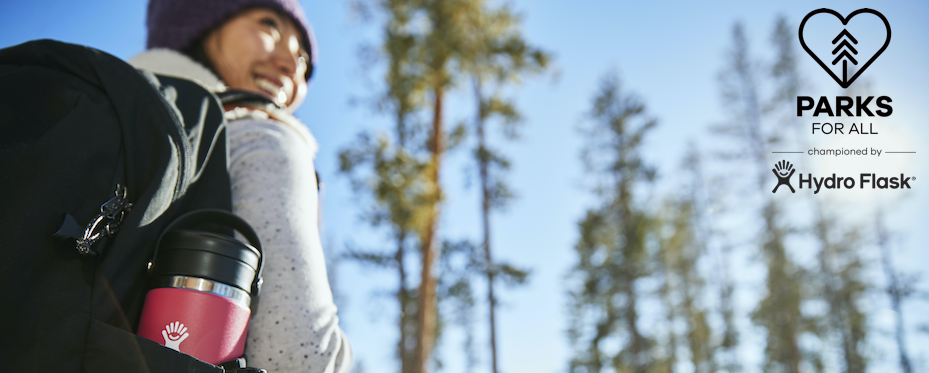 Product Donation Information
We are currently accepting applications for Hydro Flask product donations from 501(c)(3) non-profit or equivalent organizations across the U.S.

Application Deadline: July 31, 2023

All applications will be reviewed in August. If your organization is selected to receive a donation, we will notify you at that time. Orders may take up to 4-8 weeks to arrive, so please plan for an estimated arrival in September.

If your organization is selected to receive a donation, we will reach out to you to confirm which items and colors we have available to donate. We are sorry we are not able to offer your organization's logo on these donations.

Requests must be in quantities of 24, with a minimum of 48 and a maximum of 240.
About Hydro Flask and Parks For All
Hydro Flask® is the leader in high-performance insulated products that help people enjoy the things they love to do in the places they love to be. From the number-one-selling water bottle to soft good innovations like our Unbound Series™ Soft Coolers and Down Shift™ Hydration Packs, Hydro Flask's delightfully simple designs and go-anywhere durability always deliver the perfect temperature when you need it.

Founded in 2009 in Bend, Oregon, Hydro Flask inspires active outdoor lives with two simple words: Let's Go! Its giving platform Parks For All supports the development, maintenance, restoration, and accessibility of public green spaces so people everywhere can live healthier, happier, and more fulfilled lives.

Please Note: Hydro Flask's cash grant application will open again in August 2023. For more information, please check back at that time. To learn more about current and past grantees, visit https://www.hydroflask.com/parks-for-all.


Parks For All Product Donation Criteria
Before you begin your product donation request, make sure your request and organization meet the following criteria:
Organizations seeking a Parks for All product donation must be dedicated to building, restoring, maintaining, or providing more equitable access to, or education around, parks and recreational public lands and/or beaches and coastal areas.
Product donation requests are being accepted for the following uses:
Reward for participation
Stakeholder engagement (i.e. – galas, fundraising events, etc.)
Applicants must demonstrate a history of efficient use of resources.
Applicants' missions should be aligned with Hydro Flask's priorities of inclusivity, active lifestyles and enhanced health.
Eligible organizations must have offices/staff and programming in the United States.
Notes and Definitions:
Parks: Naturally beautiful or historically significant public land meant for public enjoyment and recreation. From urban parks to public beaches to iconic national parks, these are places that enable people to have happier, healthier and more fulfilled lives.
Qualified Applicants: U.S. Non-profit 501(c)(3) organizations that work to build, restore and maintain public lands, parks and recreational waterways.
Selection and Notification Process
Criteria for this product donation program have been established by Hydro Flask and National Park Trust. Product donation recipients will be selected at the sole discretion of Hydro Flask. For those applicants selected to receive a product donation, quantities awarded will be determined at the sole discretion of Hydro Flask and may be equal to or less than the amount requested during the request process.